Check your email and click on the activation link.
Follow these steps to activate your new Localgov account:
Once you create your account, check your email for a message from service@localgov.org. The subject line will say, "Welcome to Localgov!" This email contains your email activation link, account email address, and temporary password.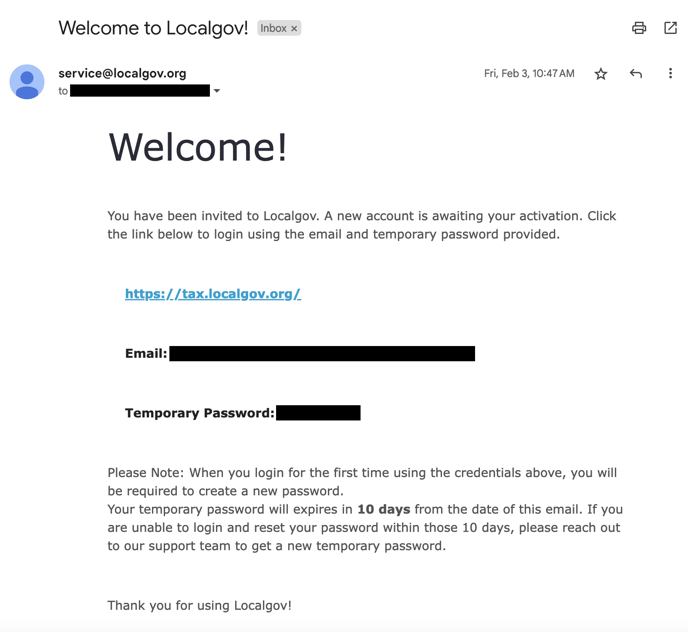 Open this email and click the link to confirm your account.

To login and update your password, enter the account email and temporary password provided in your activation email.

If you don't see an email within 10 minutes, check your spam or junk folders. To prevent Localgov's messages from being marked as spam, please be sure to add the Localgov Customer Service email address to your email contacts (service@localgov.org).
If you need further assistance or have any questions, please contact Localgov Customer Service at 877-842-3037 or email service@localgov.org.